SITE DEVELOPMENT | MAAS INDUSTRIES
Maximizing useable land area. Delivering a stable and secure site. Mitigating potential pollution to the environment. MAAS Industries LLC is committed to meeting each of these objectives and more. Combined with our experience, this commitment ensures we are the right team for your specific site development project needs.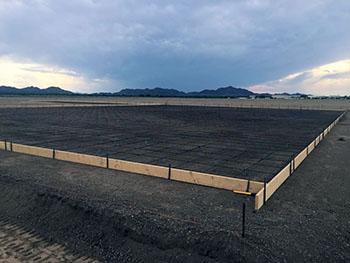 We understand that site development is the foundation upon which residential communities, mountain-side development, multi-structural office buildings, industrial parks, shopping centers, sports and entertainment venues, educational institutions, and municipal projects are built.
From landing clearing to pad construction, MAAS Industries LLC can work with you from project initiation, ensuring your site adheres to local regulations and provides a stable foundation for your planned construction. Our commitment to our customers includes completing every project on time and within budget.
OUR SERVICES INCLUDE:
Grading
Demolition
Excavation
Trenching
Laser leveling
Site development
Waste and concrete removal
At MAAS Industries LLC, we pride ourselves on providing our clients with quality, efficient site development services; all at an affordable cost. We are committed to utilizing cutting-edge methods of laser leveling and laser grading. Contact us today at 602.531.7280 to learn how we can assist you in developing your site. We provide free estimates.