GRADING
Preparing a stable foundation is the first step in any new site development project, be it a new building, house pad, parking lot or road. Adequate preparation of the subgrade for the foundation is critical to prevent concrete cracking and sinking. MAAS Industries LLC supports grading from 100 cubic yards to 1,000,000 plus cubic yards to prepare residential, commercial, and government sites for development in and around Phoenix.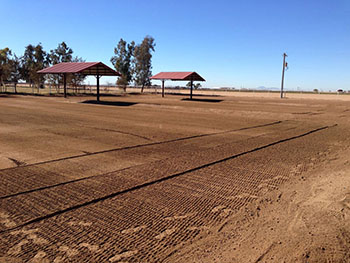 At MAAS, we make sure that granular backfill receives proper compaction, density, and moisture levels prior to foundational placement. This is essential! It ensures that your slab is stable, level, and ready for the next steps in your construction project. It also ensures proper water runoff.
We own and maintain a fleet of heavy, earth moving equipment, enabling us to maintain cost and schedule requirements during every project; no matter how small or big. MAAS Industries LLC can also provide complete project management services. We are committed to providing our clients with excellent service and a quality product, as well as ensuring the project runs smoothly from start-to-finish.
OUR GRADING SERVICES INCLUDE:
Site prep
House pads
Building pads
Concrete pads
Soil remediation
Mass grading for site development
Environmental SWPPP design and compliance
Fine grading for buildings, roads, and other projects
Project management from ground breaking through municipal acceptance
Choosing an experienced contractor is one of the most important factors in designing, constructing, and installing a stable foundation. Contact us today at 602.531.7280 to learn how we can assist you with your next site development project. We provide free estimates.