LASER LEVELING | MAAS INDUSTRIES
---
A building is only as good as its foundation! Nobody knows this better than MAAS Industries LLC. Utilizing state-of-the-art equipment, along with the latest technologies, we can create a stable level foundation with positive runoff.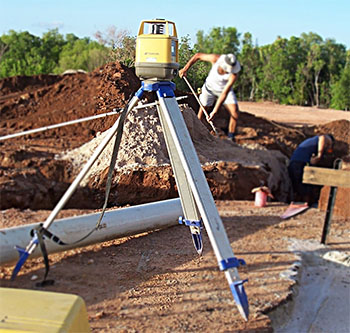 The use of a dual receiver system ensures complete accuracy. We can laser level subgrades for any construction project, including both home and commercial building pads, no matter how small or large the scope.
Whether laser leveling new construction or renovation, the services we provide always include our commitment to finishing the project on time and within budget, as well as the way you envisioned it.
THE BENEFITS OF LASER LEVELING INCLUDE:
Improved accuracy
Reduces or eliminates the need for top-fill
At MAAS Industries LLC, we pride ourselves on providing our clients with quality, efficient site work services; all at an affordable cost. We are committed to utilizing cutting-edge methods of laser leveling and laser grading. Contact us today at 602.531.7280 to learn how we can assist you with your laser leveling project. We provide free estimates.