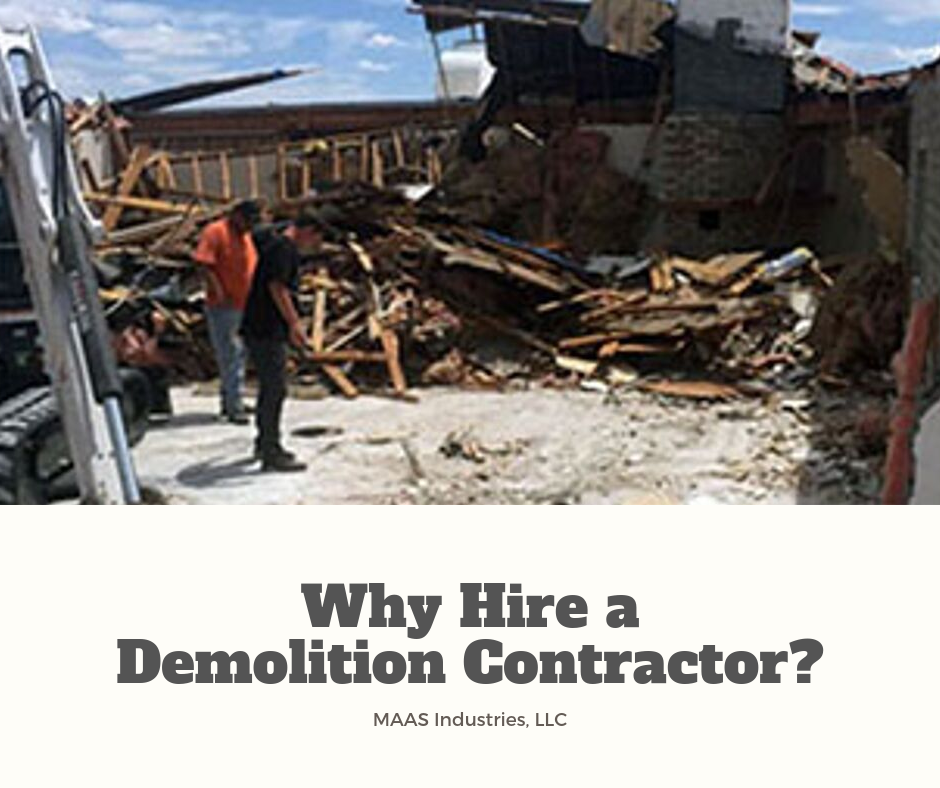 If you are renovating an existing property or building a new one, chances are you will need to hire a professional demolition contractor.
Breaking concrete alone is not as easy as you may think because you need specialized equipment and expertise for the job. 
Contacting a professional ensures that your property goes undamaged and the work gets completed safely.
Here are a few more reasons as to why you should hire a demolition contractor.
Compliance with all regulations
Professional companies are legally required to have licensing, training, and experience. All of this ensures that your project adheres to city, county, and state codes. A professional demo company will secure necessary permits to complete your project as well.
According to the Environmental Protection Agency (EPA), make sure when selecting a demolition company that you are checking their compliance history. Learning this information can ensure that you are working with the best possible team for your job.  
Effective and efficient techniques
A demolition crew has the skills and tools to take down a structure in the best way. Imagine your crew trying to take down a structure with only handheld tools instead of a digger and a bulldozer.
Hiring a professional team gives you access to high-grade, land clearing equipment. Specialized equipment will get your job done quickly and could mean the difference between being on schedule and running significantly behind.
Property protection
Demo projects must follow strict boundaries so that areas not being demolished go undamaged. Along with mapping out boundary points, a demolition contractor will be conscientious about following property lines. Their work keeps you from having angry neighbors because you encroached on their space. 
Avoid health and safety hazards
Professional demolition crews understand the risks involved in their jobs. They will make sure to adhere to safety standards to avoid accidents and injuries on the job site.
Hiring a demolition service, keeps you, your crew, and your job at less risk of groundwater contamination, excess emissions, and any other construction-related hazards. 
Recycling and waste management assistance
If you do not understand where demolished materials should go, then hiring experts is another benefit to your job. Many supplies can be reused or recycled, such as metal and wood. Supplies with asbestos, however,  must be handled with care and disposed of at specific waste management sites. 
Professional results and cleanup services
Working with a professional demolition contractor ensures you are receiving the right results and the correct equipment is being used. You can rest assured that the job is completed the first time correctly and will not lead to costly or dangerous issues later. 
A professional demolition company will also clean up after themselves so that no materials – hazardous or not – are left at the site. Debris removal is a serious project that is conducted more efficiently and safer when done by an experienced team. 
Hire a professional demolition contractor
At MAAS Industries, LLC we pride ourselves on providing our clients with quality, efficient services, and precise demolition services at an affordable cost.
Contact us today at (602) 531-7280 to learn how we can assist you with your demolition project.
We provide free estimates. We also offer grading, laser leveling, site development, excavation, trenching, and several other services.